School-Based Weather Station Network
Vancouver Island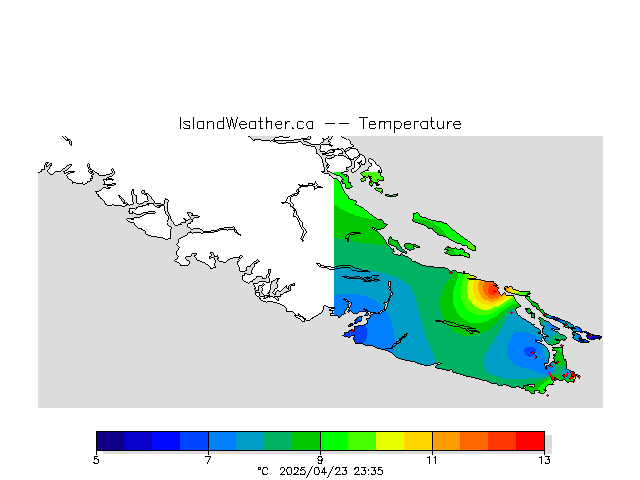 Stations in the Network

Glenlyon Norfolk Junior School

Date:

2019/05/22, 23:38

Temperature:

15.3 °C




L: 9.2 °C, H: 21.3 °C

Humidity:

69 %

Dewpoint:

10 °C

Pressure:

1015 hPa

Insolation:
0 W/m2
Rain:

0.00 mm

Wind Speed:

0 km/hr NNW

Tiros I, the world's first weather satellite was launched from the U.S.A. on April 1st, 1960.

Now storing at least 9 106 619 697 observations.
Contact information
For further information or data inquiries please contact us at weather@uvic.ca. If you find a problem or have a question about the site please be sure to send the relevant site and page address (the URL from your browser's address bar). Also include a screen capture image if you can so that we can see what you are seeing.