School-Based Weather Station Network
Vancouver Island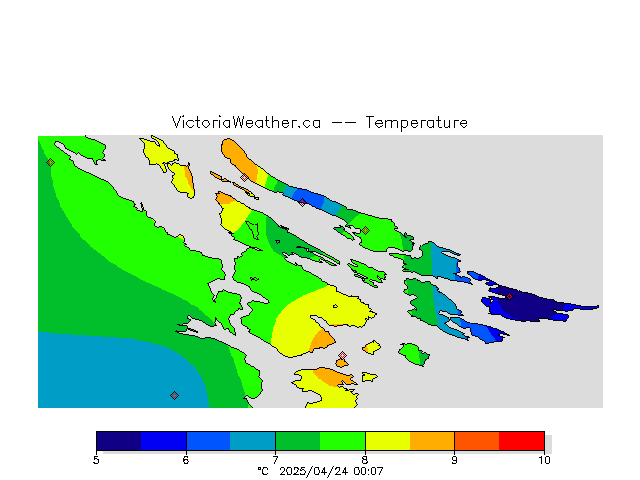 Stations in the Network

Mayne Island School

Date:

2019/06/24, 20:21

Temperature:

16.7 °C




L: 10.3 °C, H: 20.4 °C

Humidity:

59 %

Dewpoint:

9 °C

Pressure:

1010 hPa

Insolation:
37 W/m2
UV Index:

0

Rain:

0.25 mm

Wind Speed:

0 km/hr W

The sunshine capital of Canada is Estevan, Saskatchewan with the greatest number of hours of sunshine per year: 2500 hours. Estevan also has the highest annual number of hours per year with clear skies (between zero and two-tenths sky cover): 2979 hours.

Now storing at least 9 171 593 706 observations.
Contact information
For further information or data inquiries please contact us at weather@uvic.ca. If you find a problem or have a question about the site please be sure to send the relevant site and page address (the URL from your browser's address bar). Also include a screen capture image if you can so that we can see what you are seeing.